The free ski region in Kühtai in Tyrol belongs to the most beautiful and best of the Alps
Free riding and ski tours in Kühtai
Explore Kühtai and Hochoetz off the piste
In the open country you can make your tracks in the powdery deep snow or get to know the quiet side of the mountains during ski tours.

Certified ski guides lead you safely through the terrain and show you the most beautiful places in the Tyrolean Alps.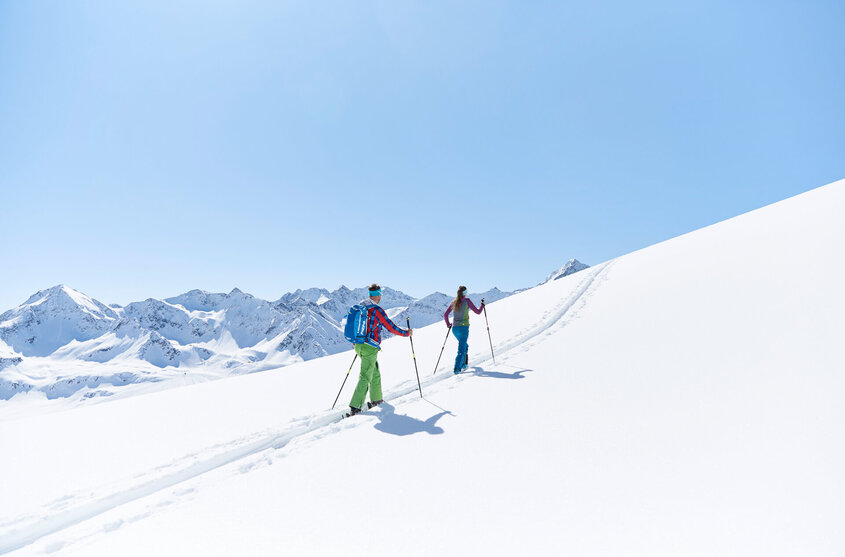 The Sporthotel KONRADIN – Your winter sport hotel in the Alps
Tyrol is known for its stunning mountain world: White summits, a deep blue sky and white mountain slopes that glitter in the sun and invite you to tours and free riding. The Kühtai is not only Austria's highest winter sport resort, but also to the most beautiful of the Alps. In the midst of it is the Sport- und Wellnesshotel KONRADIN. Snow guarantee is no question, but a fact! With one ski pass you can explore two ski regions: Kühtai and Hochoetz. You can enjoy 85 perfectly groomed piste kilometres or venture into the open country. Tyrol is known for its virtually infinite deep snow slopes and stunningly beautiful ski tours. Discover the open country and convince yourself!
The big freedom – free riding in the deeply snow-covered mountains
Wonderful deep snow slopes, an endless mountain panorama, burning thighs and the feeling as if you could fly. This is free riding!

Whoever has experienced this feeling once is addicted and around Kühtai there are an endless number of deep snow temptations. The big freedom on more than 2,020 metres in the Tyrolean Alps.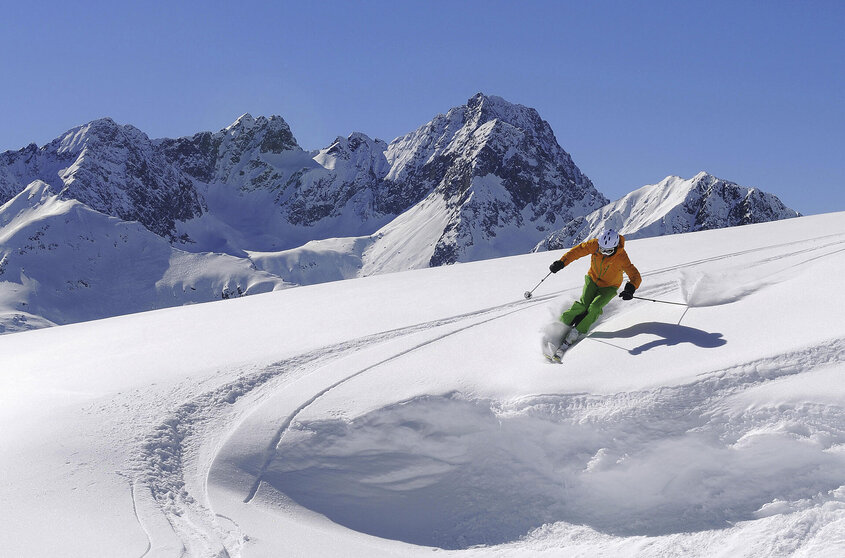 The big quietude
Ski tours in the Tyrolean mountain world
Far away from the hustle and bustle in the ski region, ski touring in Kühtai, Tyrol opens up a new world for you. Step by step you have time to take in everything around you and enjoy the peaceful quietude. The free terrain around Kühtai and Hochoetz offers ski tours for all levels of difficulty.
Tour recommendations
Ski tours and free riding have something indescribably magical. The mountain landscape, the quietude, the feeling of weightlessness and joy – this is holidays for the senses. As a small appetizer, we have some tour recommendations for you in all levels of difficulty.
Gaiskogel (2820 m)
Pirchkogel (2828 m)
Kraspesspitze-Schartenkogel (2954m/2855 m)
Pockkogel (2807 m)
Schafzoll (2426 m)
Schartenkogel (2854 m)
Sulzkogel (3016 m)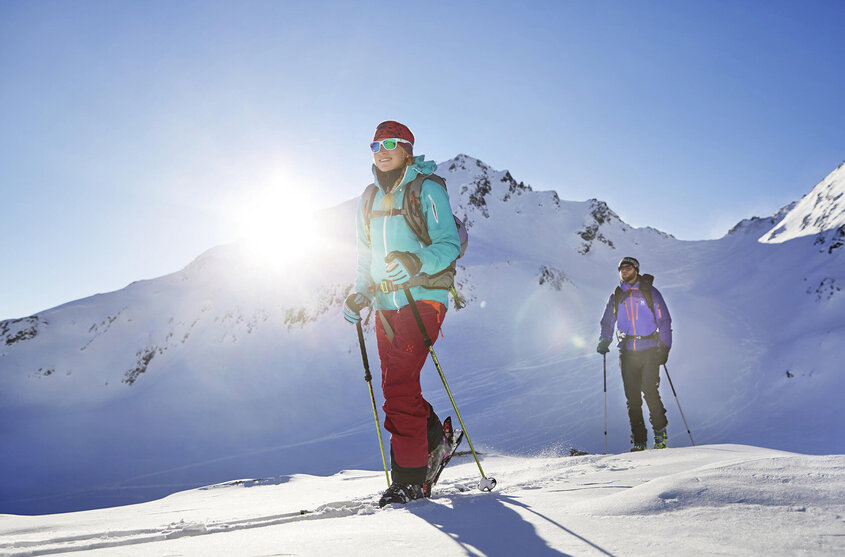 An exact tour description for every mentioned summit can be found here.

For your winter sport and well-being holidays in the Hotel KONRADIN in Austria's highest winter sport resort send us your no-obligation enquiry. You can start your ski and free riding tours even faster with an online enquiry, or you simply call +43 (0) 5239 5220.